VALE - DR DOUTE'S - 2005 - 2016
Jan 02, 2016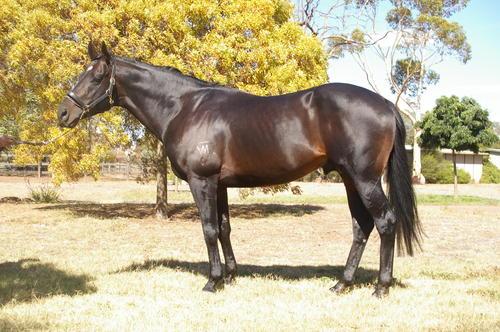 It is with great sadness and heavy hearts that we announce the passing of our beautiful Foundation Sire Dr Doute's last night to colic. We would like to thank Tom and associates at Victorian Equine Vet Clinic in doing everything they could to save him.
Although he was still to make his mark as a Sire from only covering a small book of mares each season since he started his career in 2011 his eldest are 3YO and he has had three to race for two ...placegetters. His latest prospect Dr Vandi won his trial in November.
A beautiful looking stallion himself he always stamped his progeny, you could pick out the Doc ones from others, nice strong hindquarters, good shoulders and big chests and not to mention those arabic ears. His temperament was so gentle and placid and was always a gentleman when covering mares.
RIP Doc, may you shine on through your progeny.